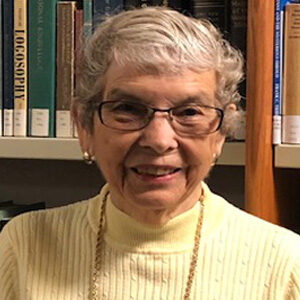 Sally Rhine Feather PhD. is a retired clinical psychologist who traces her lifelong interest in parapsychology to growing up as the daughter of JB and Louisa E. Rhine , founders of modern parapsychology, in Durham NC. She served as a child subject in the early card and dice-throwing tests at home or at the Duke Parapsychology Lab, had her first teenage job helping re-check the early ESP tests at the Lab, and frequently interacted with visitors or Lab staff at the office or home. She worked in a variety of research positions there before and after earning a doctorate in experimental psychology from Duke University in 1967, later obtaining additional training as a clinical psychologist at nearby UNC.
In her retirement years as a clinician, Dr. Feather returned to volunteer at the Rhine Research Center including several years as Executive Director. She co-authored a popular book featuring reports of ESP experiences (The Gift, 2005) and in 2010 received the Outstanding Career Award from the Parapsychological Association. She continues as a volunteer at the RRC, is an Honorary Member of the Rhine Board of Directors, and currently is occupied with promotion of this co-edited book of her father's letters about how parapsychology got its start at Duke University.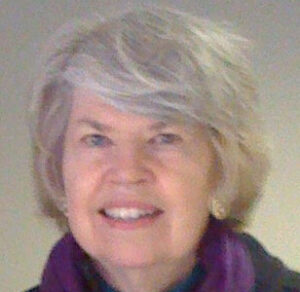 Barbara Ensrud is a freelance journalist based in Durham, North Carolina. Her articles have appeared in the Wall Street Journal and online Psi Encyclopedia. A member of the board of directors of the Rhine Research Center since 2014, she served as president of the board from 2016 to 2020.
Barbara has also been a wine journalist and wine educator for some four decades, a career begun during her years in New York City. She is the author of American Vineyards, Wine With Food and three other books. She taught wine appreciation classes at City University of New York, L'Academie du Vin, the University of Mississippi and Duke University. Her wine articles have appeared in Vogue, GQ, The Wall St. Journal, Smart Money, Decanter and other publications; for 12 years she wrote the weekly syndicated wine column for the New York Daily News, which appeared in numerous metropolitan newspapers including, among others, Chicago Tribune, Philadelphia Inquirer, Baltimore Sun, Miami Herald, St. Louis Post Dispatch, and San Jose Mercury News. www.bewinewise.com